THOUGHT AT WORK
A Student Run Design Conference
Event Design & Leadership | Core Team | October 2013 - October 2015
Thought At Work is a 3-day design conference held in Rochester, NY annually in October. It bridges the gap between the academic and professional worlds by providing a platform to collaborate and hang out with people across all design disciplines and skill levels. It is a completely student run conference and I had the opportunity to be a part of the core team for the 2014 and 2015 conferences.
MY ROLE
My role as Senior Designer included contributing to branding development, concepting conference content and attendee experience, and building relationships with incoming class of students. I led teams of student volunteers for projects like building stage props and designing and constructing a registration table, as well as led the production of images used in all the branding.
BRANDING
As soon as the 2014 conference ended, we reassembled to begin rebranding of 2015 Thought At Work Conference. We wanted to start afresh, with compelling new graphics that really established the atmosphere of the conference as a whole.
The graphics team met every Sunday to determine the branding direction. Our objective was for the graphics to carry a sense of professionalism, yet adhere to the laid back mood of the conference as a whole. After a period of experimenting with various techniques, we decided on the use of ink and water to create amorphous, fluidic forms. I worked with a photographer to capture and edit the abstract photographs that would be used in all the graphics of the conference, such as brochures, posters, etc.
CONFERENCE ASSETS
In addition to branding imagery, I led small teams of students and worked along side them in designing and constructing various conference assets. I learned a lot not only from working on projects that were outside the realm of my own studies, but also from leading a small team of driven and bright industrial designers.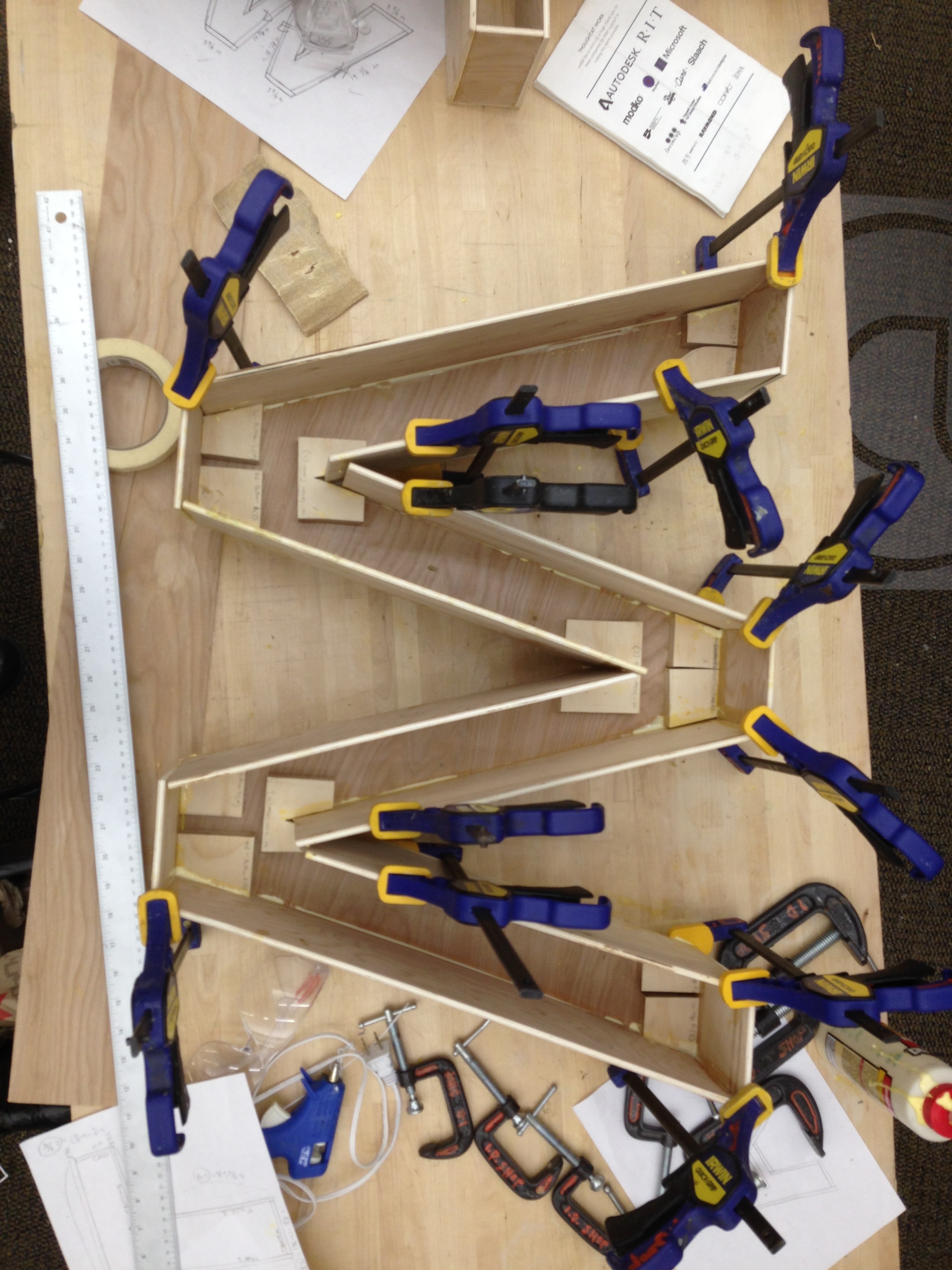 THE TEAM
Working with a close knit team of talented individuals, I learned a lot about what its like to collaborate and work really hard with people who put their hearts and souls into something we are all passionate about. The several months of figuring out the ups and downs was tough, exciting, and rewarding. To be part of such a supportive and crazy team made all the time and energy put towards Thought At Work worth it, and we are all proud of the results.